Downloads
Brochure "The FINESCE Smart Energy Platform"
Deliverable 7.8 "Consolidated Trial Results"
Deliverable 7.10 "Consolidated Report Innovation and Business"
Latest news
25.06.2015 Review: Joint INCENSe / FINESCE workshop
17.06.2015 Special Session on Event-based Energy Metering and Control at EBCCSP 2015 in Krakow, Poland
27.04.2015 Review: FINESCE Open Day Trial Site Malmö
20.04.2015 Flexible Electrical Networks FEN - 3. Low-voltage workshop
27.03.2015 Review: FINESCE at the Net Futures 2015
Follow us on



FINESCE Trial Sites
FINESCE runs trial sites in 7 European countries.
Follow the links below to get detailed information about the Trial sites

:
Smart factory - Aachen, Germany

E-Car grid integration & smart grid communication - Waterford/Galway/Dublin/Portlaoise, Ireland
Smart prosumer - Horsens, Denmark
Smart buildings - Hyllie (Malmo), Sweden
Virtual power plant - Cologne, Germany
Smart buildings - Madrid, Spain
Smart grid & energy market place - Terni, Italy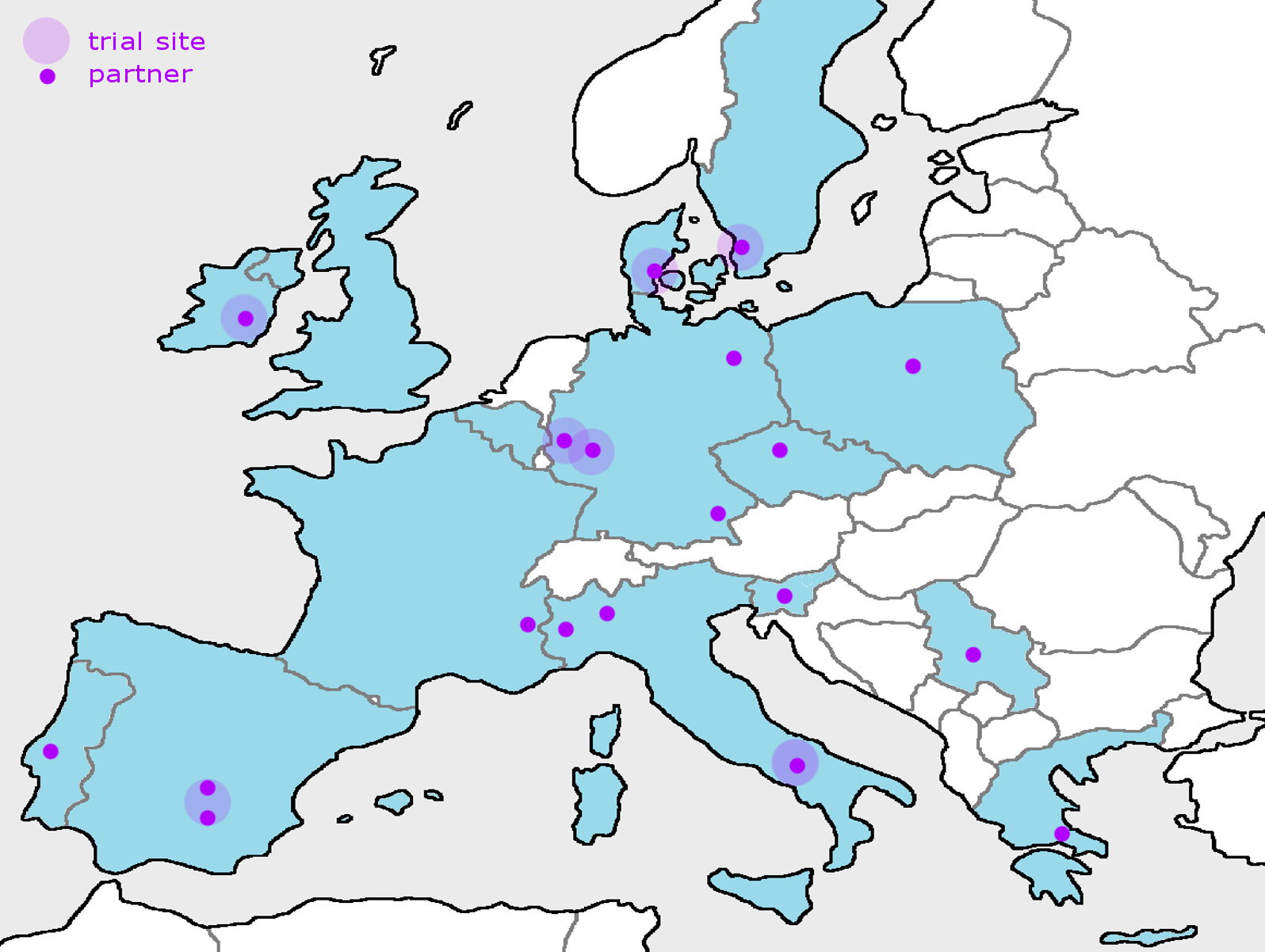 ---
Further information:

The Consolidated Trial Description represents the first public deliverable in the FINESCE project. It gives an overview of the infrastructures being used for the FINESCE field trials.