Downloads
Brochure "The FINESCE Smart Energy Platform"
Deliverable 7.8 "Consolidated Trial Results"
Deliverable 7.10 "Consolidated Report Innovation and Business"
Latest news
25.06.2015 Review: Joint INCENSe / FINESCE workshop
17.06.2015 Special Session on Event-based Energy Metering and Control at EBCCSP 2015 in Krakow, Poland
27.04.2015 Review: FINESCE Open Day Trial Site Malmö
20.04.2015 Flexible Electrical Networks FEN - 3. Low-voltage workshop
27.03.2015 Review: FINESCE at the Net Futures 2015
Follow us on



Review: FINESCE Innovation Event Malmo
1.10.2013, Malmo/Hyllie, Sweden
The 3rd Innovation event hosted by E.ON equally contributed to a inspired networking of the energy and ICT sectors within the FINESCE project. Companies and research institutes from the ICT and energy sector got the opportunity to share innovative ideas for future collaborations and received information about the possibilities for participation in the FINESCE project via the FINESCE Open Call of FI-PPP phase 2.

At the beginning Jacob Ideskog from TwoboTechnologies gave an inspiring key note speech on the need of transforming organizations into open platforms via API´s.

10:00 Coffee and Warm-up, Welcome
10:15 Key Note Speech (
Jacob Ideskog, Twobo Technologies
),
download presentation
10:30 FI-PPP and FINESCE programme, Open Call procedure (Alexander v. Jagwitz),
download presentation
11:00 Trial Site presentations
11:45 99 seconds (presentations of all participants)
13:00 Lunch (lunch will be served at the meeting venue)
14:00 Networking tables
Table 1 "Smart Customers, Prosumers, Demand Side Management"
Table 2 "Virtual Power Plant and Smart Factory"
Table 3 "Electronic Marketplace"
Table 4 "EVs and load balance in the grid"
Table 5 "Open Call"
16:30 Closure
17:00 Informal Networking
Impressions from the Innovation Event in Malmo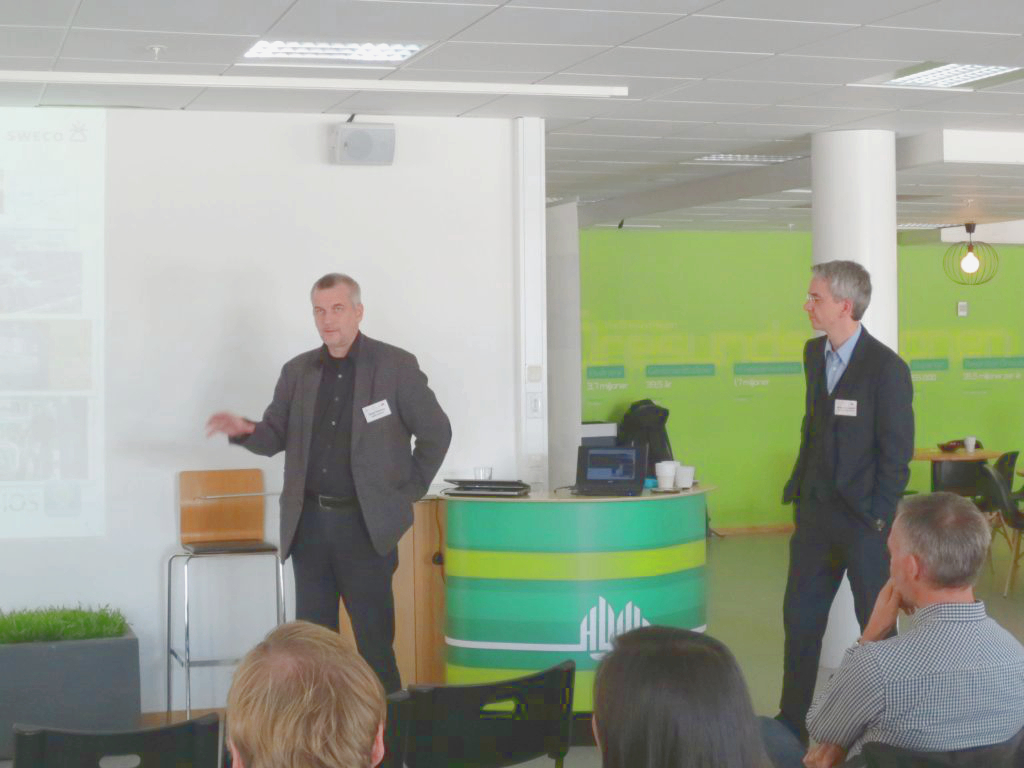 Participants presenting themselves in 99 seconds.
Participants in a networking session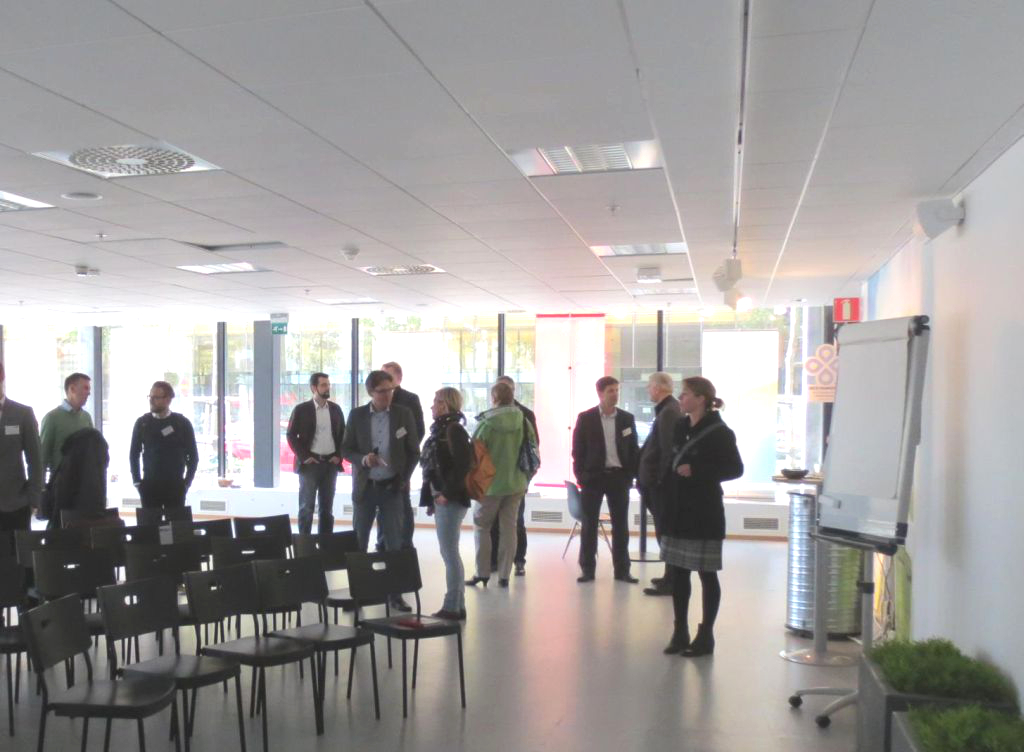 Participants, informal networking

Alexander von Jagwitz
B.A.U.M. Consult GmbH
Gotzinger Str. 48/50
81371 München
Germany
---
Organiser: E.ON and B.A.U.M. Consult on behalf of the FINESCE consortium