Downloads
Brochure "The FINESCE Smart Energy Platform"
Deliverable 7.8 "Consolidated Trial Results"
Deliverable 7.10 "Consolidated Report Innovation and Business"
Latest news
25.06.2015 Review: Joint INCENSe / FINESCE workshop
17.06.2015 Special Session on Event-based Energy Metering and Control at EBCCSP 2015 in Krakow, Poland
27.04.2015 Review: FINESCE Open Day Trial Site Malmö
20.04.2015 Flexible Electrical Networks FEN - 3. Low-voltage workshop
27.03.2015 Review: FINESCE at the Net Futures 2015
Follow us on



Review: 11th Future Internet Assembly (FIA) 2014
18.3. - 20.3.2014, Athens, Greece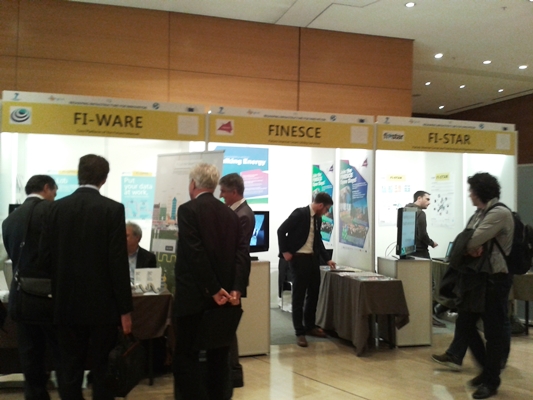 FINESCE has again participated in the Future Internet Assembly in 2014. This year, the conference and exhibition were hosted in the beautiful city of Athens, from March 17 – 20.
The FINESCE exhibition booth was located among several other FI-PPP projects showing new demonstrations and results from their respective projects.
The FIA Athens started on the 17th of March with the pre-conference workshops, including workshops on topics such as 'Cross-breeding social networks and networked media in the Future Internet' and 'Connected Smart Cities and the Future Internet'.
The event officially launched on March 19 with the
Opening Plenary
, in which FINESCE project coordinator Fiona Williams spoke about the 'Opportunities for SME's in the new Internet Landscape'.
FINESCE was furthermore represented by Theodore Zahariadis (Synelixis Solutions) in the joint FI-PPP session '
FI-driven Digital Business Innovation: The only limit is your imagination!
'. This particular session was dedicated to highlighting the different and various sectors, in which the FI-WARE technology has been implemented at this point, including the Energy Sector in the FINESCE framework.
Impressions from the event: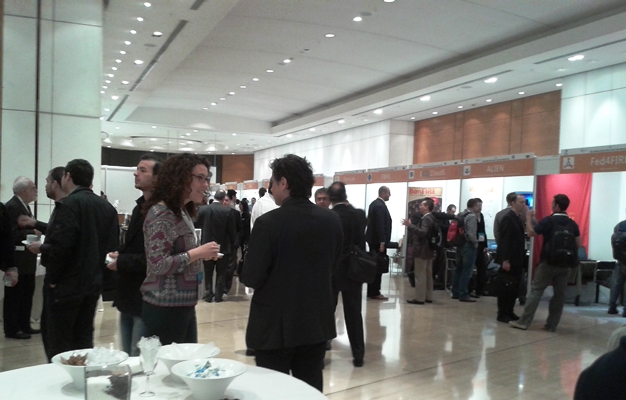 ---
Organiser: EU