Downloads
Brochure "The FINESCE Smart Energy Platform"
Deliverable 7.8 "Consolidated Trial Results"
Deliverable 7.10 "Consolidated Report Innovation and Business"
Latest news
25.06.2015 Review: Joint INCENSe / FINESCE workshop
17.06.2015 Special Session on Event-based Energy Metering and Control at EBCCSP 2015 in Krakow, Poland
27.04.2015 Review: FINESCE Open Day Trial Site Malmö
20.04.2015 Flexible Electrical Networks FEN - 3. Low-voltage workshop
27.03.2015 Review: FINESCE at the Net Futures 2015
Follow us on



Review: FINESCE Innovation Event
17.10.2013, Terni, Italy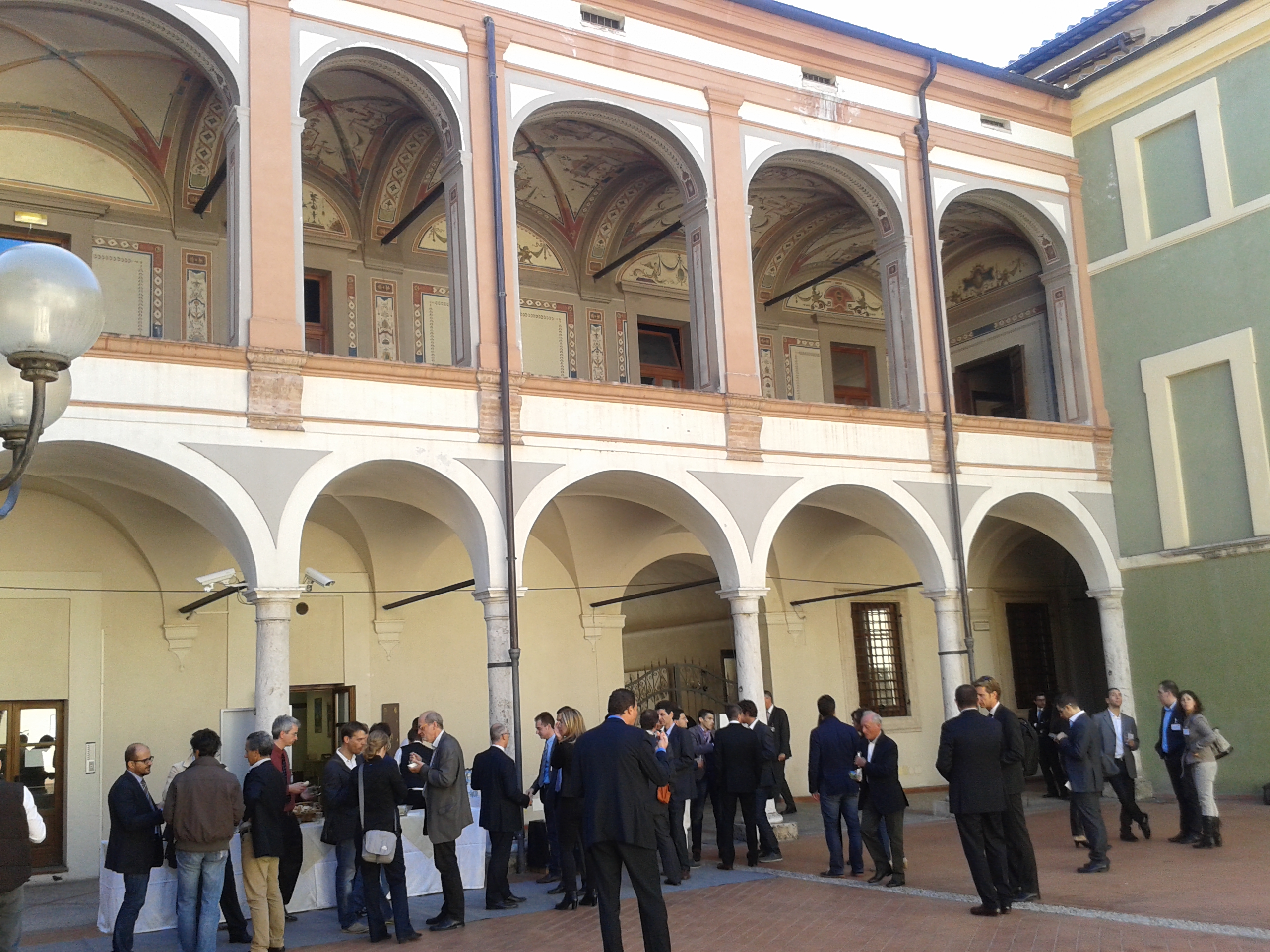 The last FINESCE Innovation Event was hosted in the sunny city of Terni on the 17th of October. It was the most successful Innovation Event yet with more than 60 participants.
After the introductory presentations on the FINESCE project, the Open Call and the Work Packages, the participants were able to start networking while enjoying some excellent Italian food.
Discussions were continued in the networking session at four topical tables:
Agenda
10:00 h Welcome (ASM)
10:15 h Presentation European Future Internet programme (Massimo Bertoncini, ENG), download presentation

10:30 h Presentation FINESCE project and FINESCE Open Call procedure (Alexander von Jagwitz, B.A.U.M. Consult), download presentation

10:45 h Presentation FINESCE API (Theodore Zahariadis, SYNELIXIS), download presentation

11:00 h Presentation FINESCE Work Packages
11:30 h Coffee Break
11:45 h 99 seconds presentations
13:00 h Lunch
14:00 h Networking Session
16:00 h Closure
Location
Palazzo Gazzoli
Via del Teatro Romano
05100 Terni TR, Italy
Contact
For further questions please do not hesitate to ask and contact us!
Alexander von Jagwitz
B.A.U.M. Consult GmbH
Gotzinger Str. 48/50
81371 München
Germany
finesce@baumgroup.de
5 FINESCE Innovation Events in 5 countries - all dates:
---
Organiser: ENG and B.A.U.M. Consult on behalf of the FINESCE consortium